Henrietta Horn
The choreographer and dancer Henrietta Horn received her training from 1987 to 1992 at the German Sporthochschule in Cologne. From 1992 to 1996, she continued her studies at the Folkwang University of the Arts / D-Essen and then began her career as a freelance choreographer and dancer.
In 1999 she and Pina Bausch took over the artistic direction of the Folkwang Dance Studio. Together with and for the ensemble, she develops choreographies, which are performed nationally and internationally. In addition to her work as the director of the Folkwang Dance Studio, she also creates her own solo pieces. Guest peformances and collaborations have brought her to Indonesia, Cameroon, Japan, Bolivia, Lebanon and Syria.
Henrietta Horn finished her work as artistic director of the Folkwang Dance Studio in September 2008 and has since then worked as a freelance choreographer, dancer and educator worldwide. In addition to solo performances, she gives workshops and works as a guest choreographer, including the Rambert Dance Company in London, the Tanztheater Bremen and the Tanztheater Braunschweig.
In August 2008 she was awarded for the "Künstlerinnenpreis 2008" North-Rhein Westfalia in the field of choreography and contemporary dance. In 2013, she was commissioned to reconstruct "Le Sacre du Printemps", choreographed by Mary Wigman in 1957, which have had performed in the theater of Osnabrück and Bielefeld in 2013 and with the Bavarian State Ballet in Munich in 2014-16. In 2017 she reconstructed another work of Mary Wigman for the Theater Osnabrück, "Dance of Death I and II" from 1917/21 and 1926. Since 2009 she teaches contemporary dance, composition and improvisation at the Folkwang University of the Arts.(269)
---
Chris Aiken
Chris Aiken has devoted his dance career to the practice, performance and teaching of dance improvisation and contact improvisation. He has collaborated extensively with Angie Hauser, Andrew Harwood, Kirstie Simson, Ray Chung, and Peter Bingham as well as with Steve Paxton and Nancy Stark Smith. His work seeks to connect the ecological with the poetic, linking what we have come to understand through science, design, aesthetics, dance making and the study of collaboration and community building. In addition to touring internationally, Chris is an Associate Professor and MFA Director in the Department of Dance at Smith College and the Five College Dance Department. 
---
 Angie Hauser
Angie Hauser is a performance maker, choreographer and teacher. Her work is grounded in improvisation and collaboration. She is a principal collaborator with Bebe Miller Company (USA) contributing to the creation and performance of a 20-year body of work.  Along with long-time collaborator Chris Aiken, she creates performance works, and workshops throughout the U.S. and internationally. She is a sought after teacher who creates classes on performance, choreography, contemporary dance technique, contact improvisation and other forms of making and sharing. Angie is an Associate Professor and Chair in the Department of Dance at Smith College and the Five College Dance Department. 
---
 Peiling Kao
Peiling Kao is a Taiwanese choreographer, dance educator and performer. Since moving to the U.S. in 2007, she has been working with choreographers of different aesthetic frameworks, collaborating with interdisciplinary artists, performing and teaching nationally and internationally, as well as presenting original work via her company PEILING KAO DANCES. In May 2010, she finished her MFA in Dance at Mills College and received an E.L Wiegand Foundation Award for excellence in performance and choreography.
In 2016, Peiling became Assistant Professor of Dance at the University of Hawaiʻi at Mānoa. Peiling's research and creative interests have been focusing on movement improvisation, choreography, bicultural and hybrid movement, and interdisciplinary collaboration. She has received Endowment for the Humanities Award (in 2018) and Junior Faculty Research Award (in 2018) from the University of Hawaiʻi. Peiling has been awarded one San Francisco Bay Area's Isadora Duncan Dance Awards (in 2012) and nominated for another (in 2013). She is also a recipient of Lo Man-Fei Dance Fund from Cloud Gate Foundation in Taiwan (in 2016).
---
Jorge Bachman
Bachman is a San Francisco based Sound Artist and curator. He has been involved in San Francisco's experimental music/dance scene since the early 2000. Working across a wide range of explorations, Bachmann's work is eclectic, going from subtle "Musique Concrète Soundscapes" to analog modular synth minimalism. Since the early 1980's he has been exploring the strange, unique and microscopic sounds of everyday life. Collecting field recordings and creating immersive soundscapes. Blurring the boundaries between wilderness sound environments and man-made sounds. Bachmann has composed music for MOBU Dance troupe and Christine Bonansea Dance Company. He has performed and exhibited in North America, Europe, Japan, Taiwan and South America. In 2009 he performed his audio-visual piece, "Coleoptera", at the 10th Francisco Electronic Music Festival. His last solo album "Mare Island" is on Ithaca's VauxFlores Industrial Label.
---
Victor Ma
Ma began his dance training since 1981. In 1983, he began his dance career in the City Contemporary Dance Company. A year later, he entered the Hong Kong Academy for Performing Arts to study on dance. Upon graduation, he joined the Hong Kong Ballet as a full-time dancer. In 1995 he established Y-Space with Mandy Yim. Following year, he received the Asian Cultural Council Lee Hysan Foundation Fellowship to do research on dance and theatre in the US. In 2002, he furthered his study in MA in Performance Studies in UK. Over the past years, Ma has directed and choreographed for more than 60 works and his works has been invited to perform in cities such as Beijing, Guangzhou, Taipei, Germany, Poland, Norway, New York, Calcutta, Melbourne and Seoul, etc. Ma is now the Artistic Director of Y-SPACE. 
---
 Mandy Yim
Mandy Yim is co-founder of Y-Space. Yim is one of the first graduates of the School of Dance of the Hong Kong Academy for Performing Arts. She joined the Hong Kong Ballet as a full-time dancer after her graduation. In 1990, she joined the City Contemporary Dance Company until 1996. In 1995, she founded Y-Space with her husband Victor Ma. Over the past years, she has performed in many countries including Mainland China, Taiwan, Japan, Canada, Germany and the US. She has also taught at the City Contemporary Dance Company, Hong Kong Dance Company, The Hong Kong Academy for Performing Arts, The Chinese University of Hong Kong, The Tokyo Seong Dance School and the School of Dance of the Taiwan National Institute of Arts. In 1997, Yim has received The Lee Hysan Foundation Fellowship from the Asian Cultural Council to do a research about the dance in the U.S. and also performed and choreographed at P.S.I. Contemporary Art Centre in New York. In 2007 Mandy was invited by the HK Arts Festival to create and perform My Life as a Dancer with 15 other local dance artists. In 2008 she created and produced Makeshift Theatre Project: Environmental and Modern Dance Performances, and she was invited to Poland to create and perform Air and Breath II : Phenomenon. In 2009, she created and performed Makeshift Theatre Project II: Dance Collage Carnival 2009. Mandy Yim is now the Outreach and Education Manager for Y-SPACE.  
---
YAN Beini
Young dancing artist and an academic master of dance apartment of Beijing Normal University. Now working in Department of Dance, School of Arts & Communication, Beijing Normal University, and her major research directions are contemporary dance techniques and improvised dance. She has visited the United States, Britain, Italy, the Northern Europe, Netherlands, Korea and other countries and conducted art communication performances.
Over the years she has actively involved in jobs like teaching, performance, creation and been active in the dance art festivals at home and abroad. Her creation Shadow Stalker was first performed in the 2018 Young Artists Platform Slow × Hot, and her creation Shadows and Requiem were first performed in the 2018 and 2017 China Shanghai International Arts Festival Rising Artists Work respectively. She established body language improvisation research room, insisted holding improvised dance workshops, open improvised dance platform and cross-border improvisational dance and was dedicated to promoting improvisational dance, in order to achieve to meet with body, express with body, create with body and enjoy with body.
---
Su Wei-chia
SU Wei-chia was born in Kaohsiung. He graduated from the National Academy of Arts and was inspired by Prof. WU Su-fen during his studies. He co-founded HORSE with CHEN Wu-kang, YANG Yu-ming, CHOU Shu-yi, CHIEN Hua-bao, and CHENG Tsung-lung in 2004. He has created/co-created/performed in M\dans, Stairs, Velocity (winner of the Performing Award category of the 6th Annual Taishin Arts Awards), Bones, Growing Up, MDans 2010, I, Successor I, II, III, 2 Men (winner of the first place of the 2013 Kurt-Joos-Preis), 3 Men on a HORSE, and Playdead. Accepting an invitation from Eliot Feld, the distinguished American choreographer, SU Wei-chia was a part of Feld's troupe from 2009 to 2013. Zeppo: an Intermission in 3 Acts was tailor-made for him during this period. He was the Artist-in-Residence of the NTCH in 2016. SU Wei-chia began his choreographic work on the FreeSteps series in the last part of 2013. Work on this series is still ongoing. Its performance at Avignon CDC- Les Hivernales was acclaimed with FreeSteps being described as "a succession of shocks that drive the imagination into obscure and delicious depths." 
---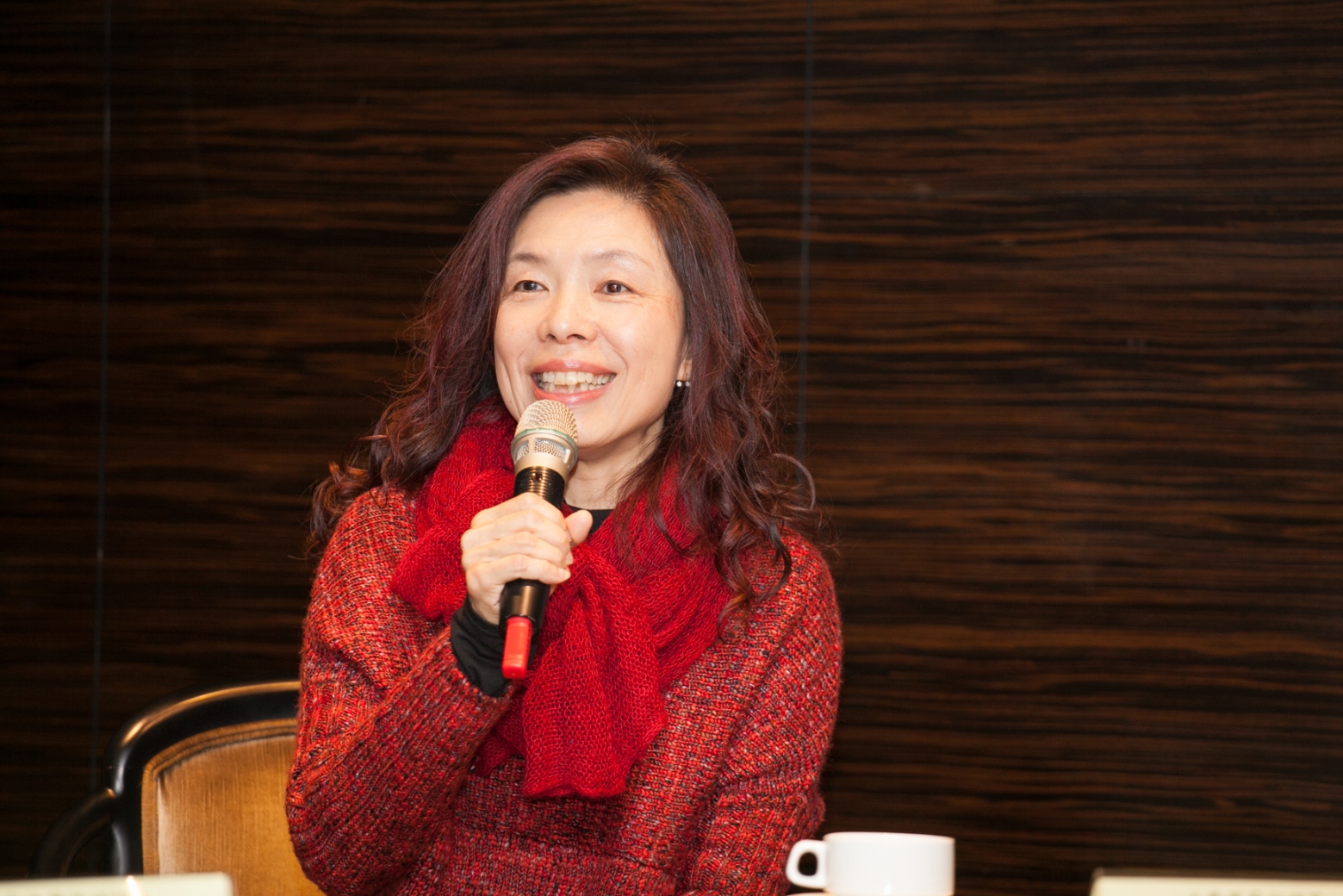 Ming-Shen Ku
As an active choreographer and dancer, Ming-Shen Ku has settled her base in Taiwan since 1987. Ms. Ku's works are influenced by many Western and Eastern dance styles, a merging development from her diverse backgrounds. Since 1991, Ms. Ku became deeply involved in Contact Improvisation and introduced it to Taiwan. She has collaborated with many dance companies and events in Taiwan, Hong Kong, Japan, Australia, Austria as well as U.S. Her solo performance has also been invited to tour in the US, London, Paris, Australia, Tokyo, and Hong Kong. The review from New York Times has commented her work "simple and handsome". She founded her dance company "Ku & Dancers" in 1993 to present new works and promotes the concept of improvisation. "Ku & Dancers" has set their foot print in New York, Australia, Paris, London, China, Korea, Malaysia and Indonesia. As the only professional dance company that has devoted itself in improvisation works, Ku and Dancers found "i-dance Taipei", a biannual improvisation dance festival, as part of the "i-dance" network since 2011. Ms. Ku has also been invited as a guest artist to perform and to teach in many universities and dance companies around the world. She has received Wu San Lien award, a life time achievement award, in 2009. Currently, Ming-Shen Ku teach as a full professor in the Dance School of Taipei National University of the Arts.
---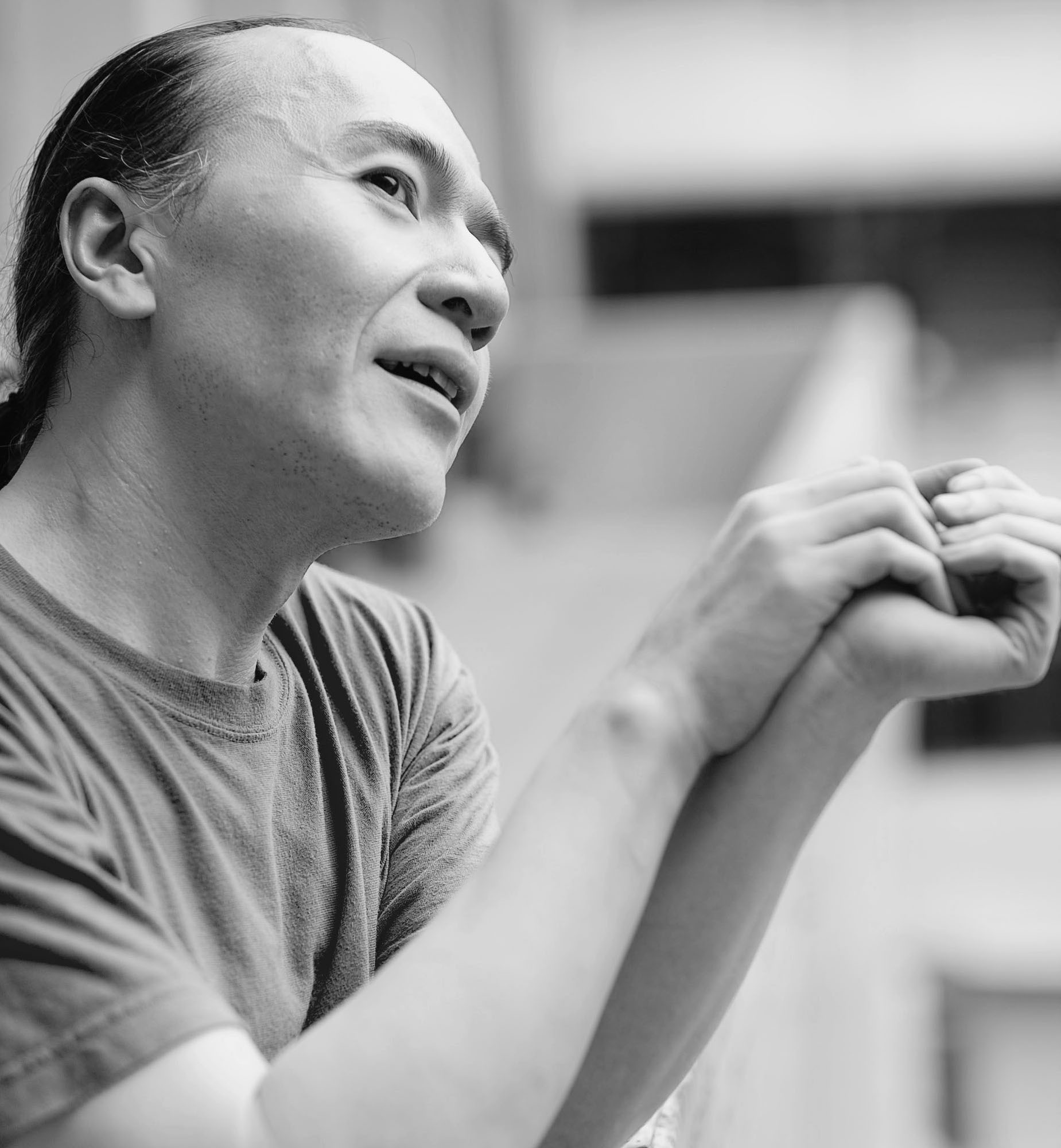 Christopher Chu
Born in Hong Kong, Christopher Chu received his BS in Civil Engineering from the National Taiwan University where he started dancing and has never stopped since then. Chu is the founding member of Ku & Dancers, and also a member of the Performing Arts Alliance in Taiwan. He used to work as a project manager of an engineering consultants company in Taipei for more than twenty years. He is now active as a freelance dancer, choreographer and dance teacher. In 2017 Chu received his MFA from Taipei National University of the Arts (TNUA) Dance School. He also composes music for dance, too. Since 2010 he is the Taiwan representative of Mirramu Creative Arts Pty. Ltd. (Australia). He has been teaching contact improvisation in many groups and dance companies in Taiwan since late 90's. Chu also involves in digital imagery programming and real-time interactive dance, and has created dance and technology works since 2005. He is awarded a scholarship as a visiting scholar to Ohio State University, USA in 2014.
---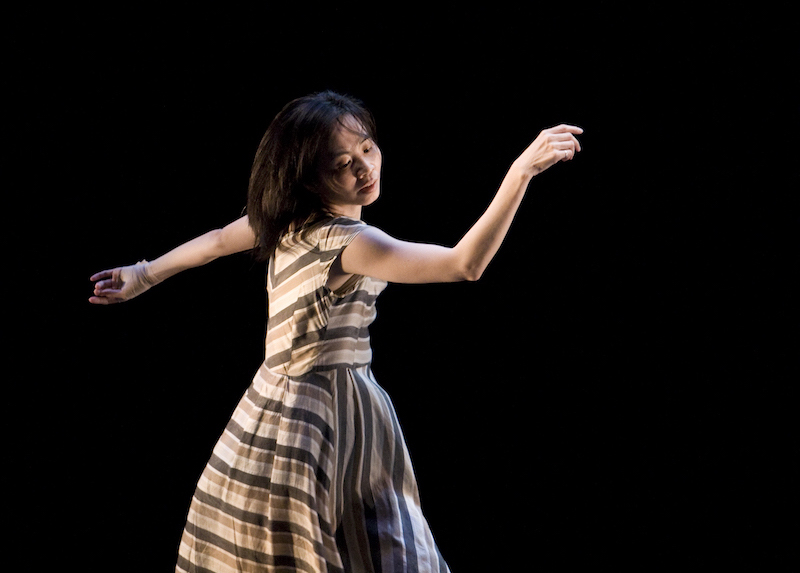 Anli Su
is Associate Professor in Dance Department of Chinese Culture University, Taiwan. She received her M.F.A degree in Dance from University of Illinois at Urbana-Champaign. From 1993, she joined Ku & Dancers Company, and has been involved in the education and performance of improvisation.
---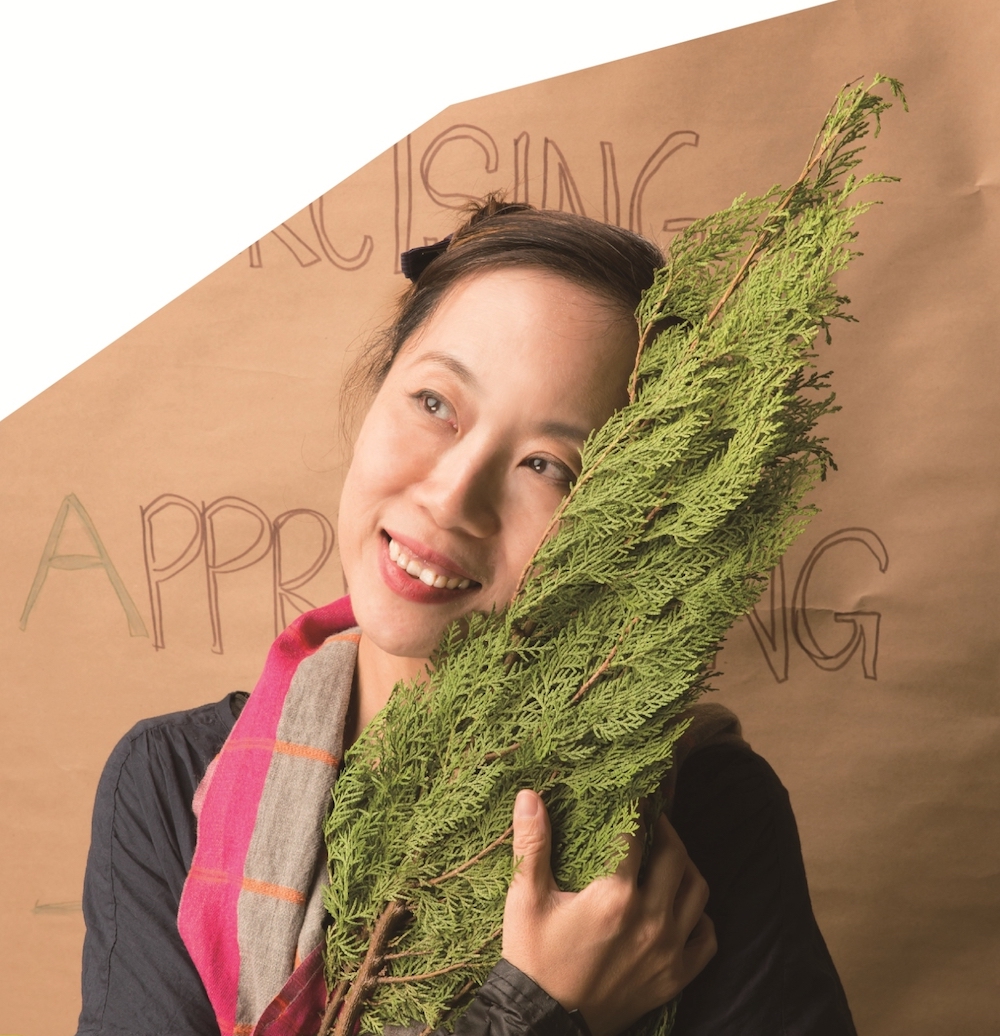 Mei Li
Mei Li graduated from London Contemporary Dance School with MA degree. She worked with Kirstie Simson in the filming of 'International Documentary of Dance Improvisation' and has been invited to perform and teach improvisation in numerous festivals such as 'Contact Improvisation Festival Japan,' and 'Asian Improvisation Art Exchange' in Seoul, 'i- Dance HK,' 'Festival International de Danse Contemporaine' in Madagascar. She is an active practitioner, a performer of improvisation, a member of Ku & Dancers. She currently teaches at National Taiwan University of Arts and at Dance Forum Taipei Dance Company, and is the Director at "Perennial Tree。Creativity/Psychology。Programmes".
---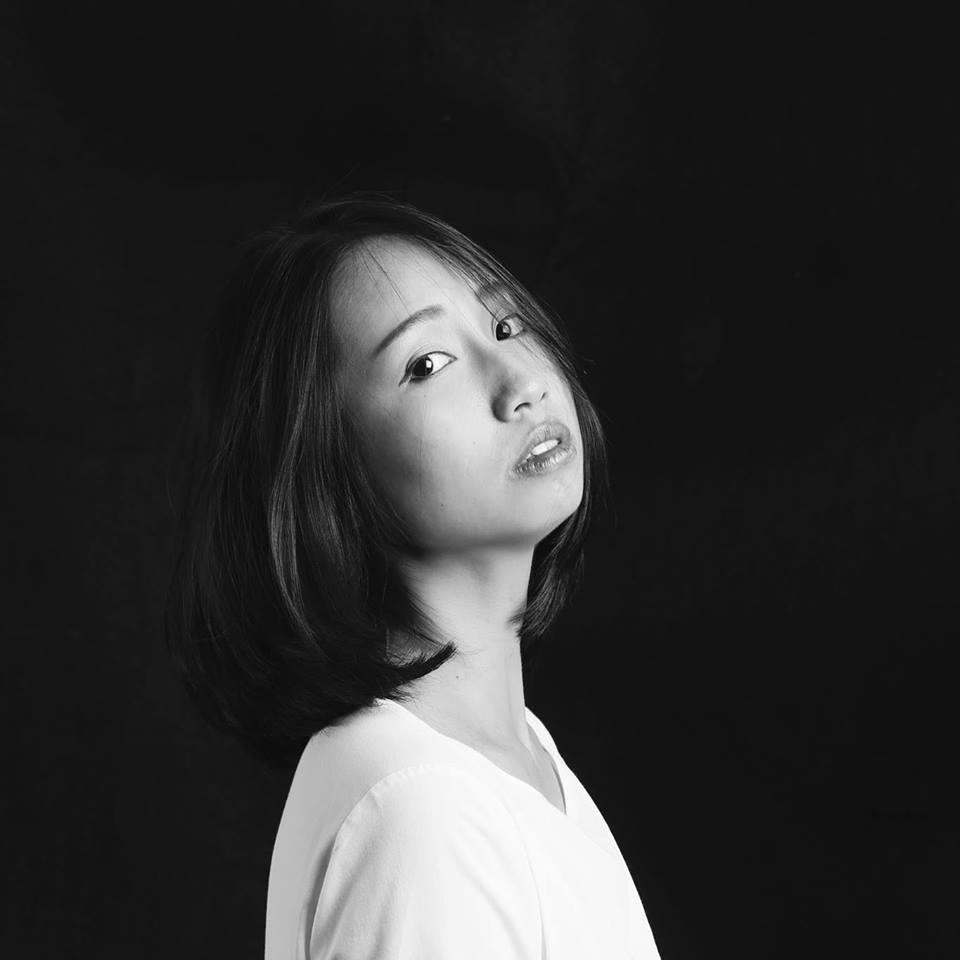 Lin Yichi
Graduated from M.F.A, Graduate Institute of Dance, Performing major in Taipei National University of the Arts, and Taipei City University Department of Dance. Participate in Scottish choreographer Janis Claxton "Dance for you, okay?" in 2017 Kaohsiung Spring Art Festival, and Ku & Dancers "SADHU" in 2016 Taiwan National Theater 1+1Dance and 2016 Tainan Arts Festival. From 2014 to the present, participate in Hsu Chen Wei Dance Company "Embrace Proximity" and "The Sacrifice of Roaring" in Macau, Beijing, Hawaii, 2016 Taiwan season - Edinburgh Fringe Festival and 2016 European League of Institutes of the Arts (ELIA) NEU NOW Festival. 2011-2013 participate in Neo-Classic Dance Company "The Spring Rite", "The Song of Thanksgiving", "Wielding Sword along Chilly Wujiang", "Salvation of Christ".
---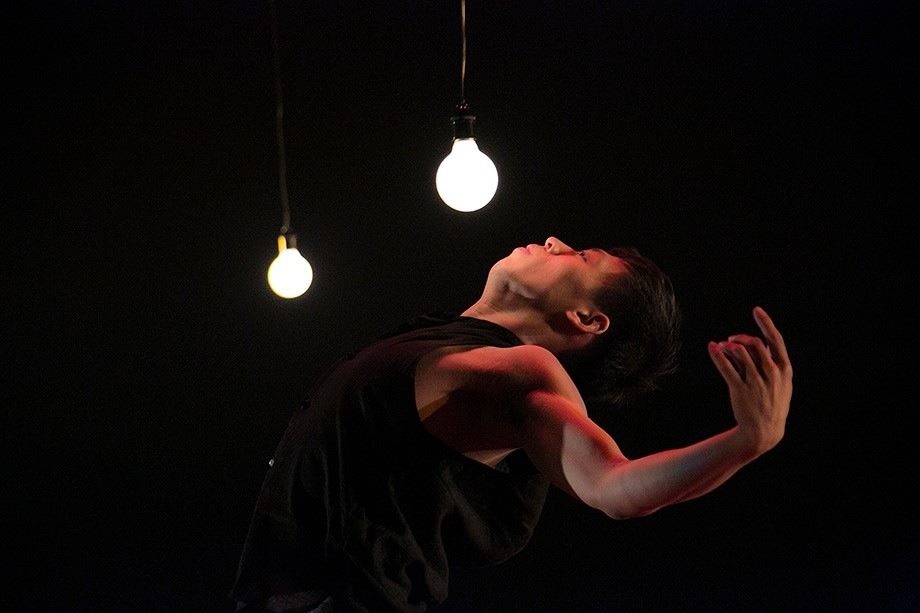 Su Chiahsien
After graduating from The Chinese Culture University department of Dance , Su Chia Hsien jointed Ku & Dancer, SunShier Dance Theratre and Taipei Folk Dance Theratre. He was also commissioned to create works for Sunshier salon in 2017.  
---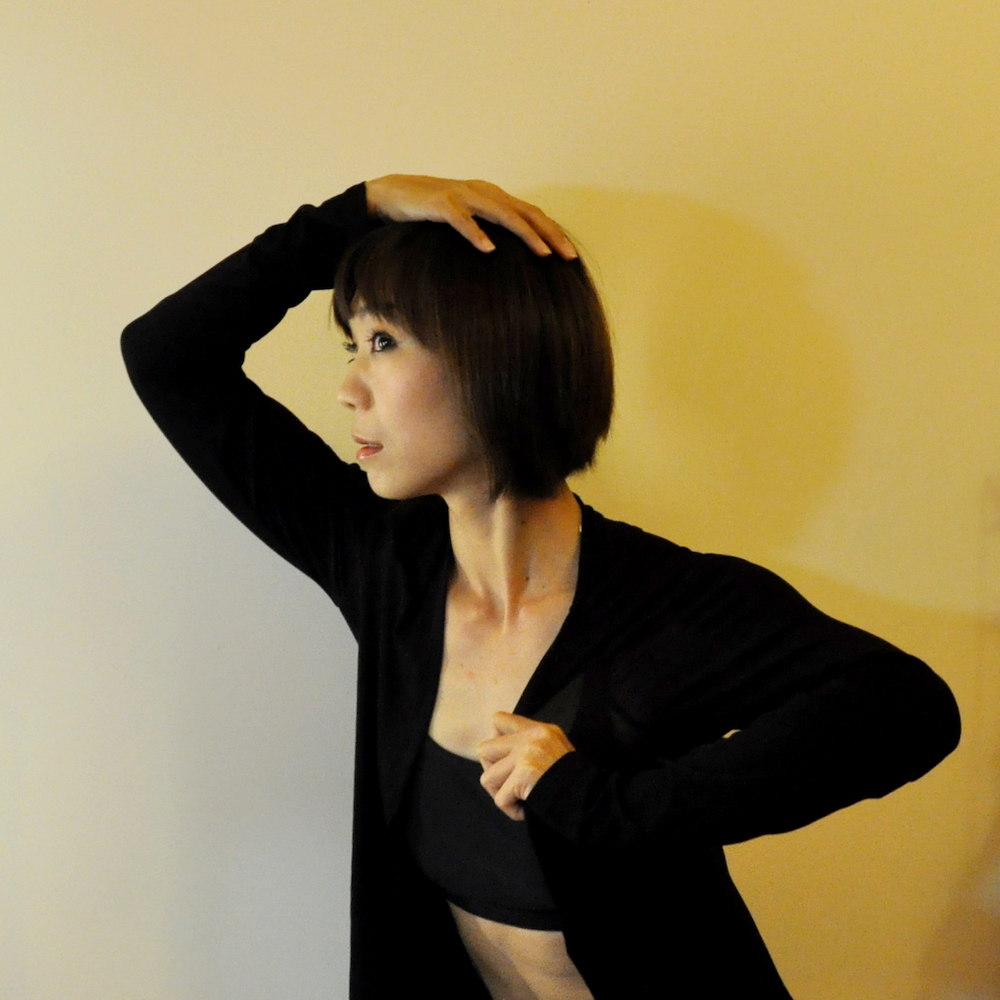 Chang Sue-Ching
Born on 1979 in Taipei Taiwan, she is the improvisation dancers of Ku & Dancers Dance Company, also the dance teacher at present.Sue-Ching received her MFA in Dance Choreography from TNUA.Su-Ching joined Ku & Dancers since 2008, performing in 《Memory Puzzles》,《Decode2010》, 《Voltar》, 《Moon Light》Sibu International Dance Festival in Malaysia, performing with Nancy Stark Smith《Conversation with the Legendary》at i-dance Taipei 2013,《Wonderland》and other outdoor improvisation dance performances.  
---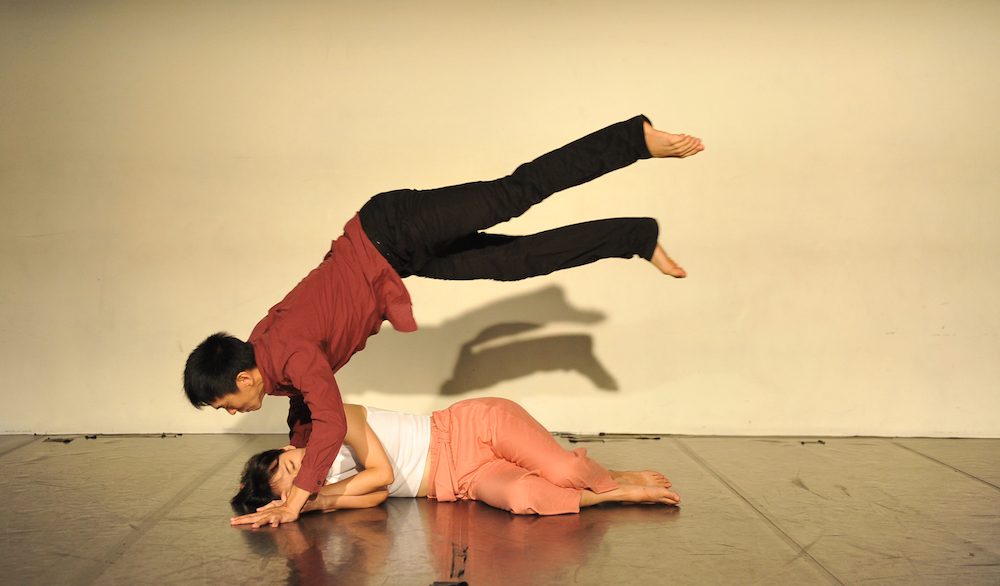 Alex Chen
Alex Chen is from South Bend, Indiana, USA. He currently dances with Ku & Dancers and is active as a freelance dancer, choreographer and teacher. After graduating from the Dance department of National Taiwan Sports University, Chen has worked with various dance companies and independent artists; and has toured in cities including Sibu of Malaysia, Edinburgh, and Macao. 
---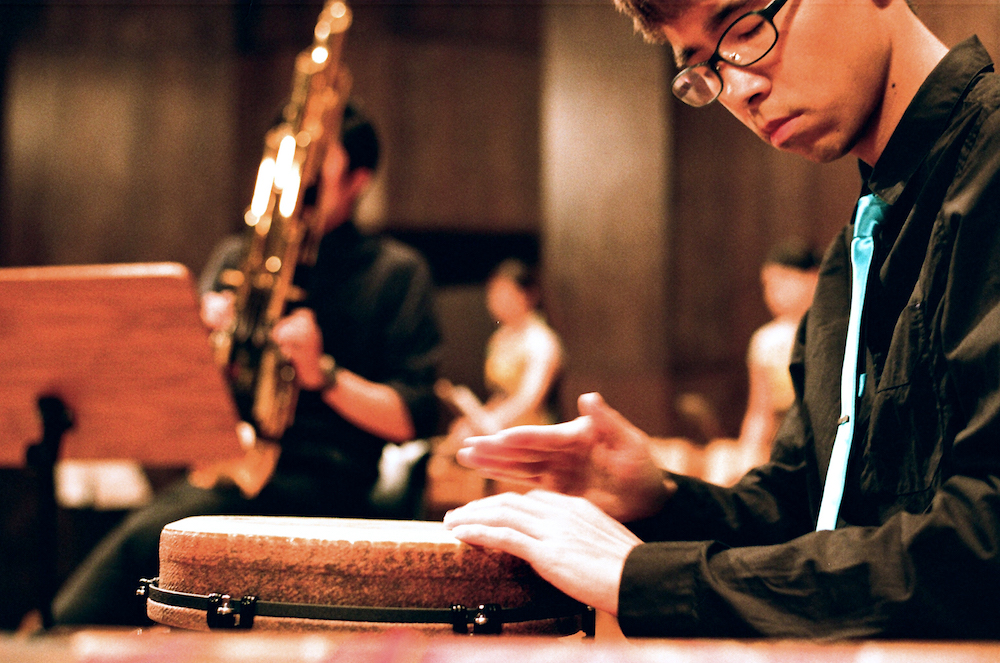 Chen Yu Xin
 Yu-Hsin Chen, graduated from National Taiwan College of Performing Arts, is majoring in off-stage music accompaniment of Taiwanese Opera and the Traditional Chinese drums, and is acknowledged by master Da-Peng Liu and Bu- Chao Zhuang. He has been employed by National Center for Traditional Arts for a project of "Taiwanese Opera Leadership Program for Young Talents ", and a contract employee to the Yilan County Government of Performing Arts Department, in the mean time, acquiring knowledge of Art Administration. He is now the owner of a Specialty Coffee shop – Sing.Cafe, and a member of A Root, A Moving Sound, Taiwan Bamboo Orchestra. He is shining at playing the Tradition Chinese Gong, the African Drum, Cajon, tank drums, hand pan, etc. He has explored worldwide percussion instruments and is quite often collaborating with all sorts of music orchestras.
---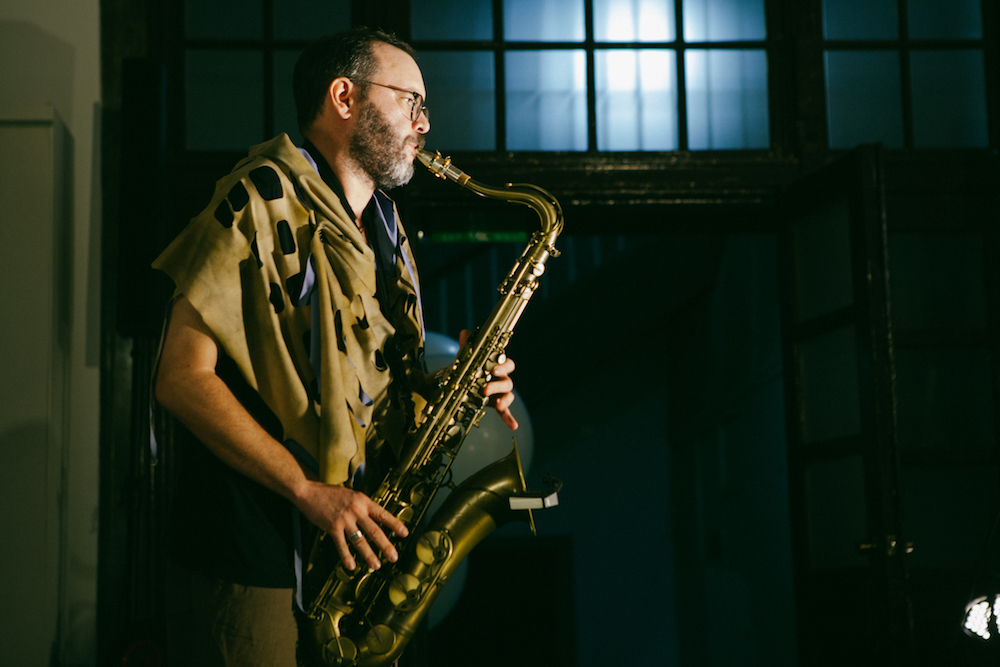 Arnaud Lechat
Arnaud Lechat was born in France and early on he began to learn music, clarinet, and Chinese at the Institute of Oriental Languages and Civilizations. For him, each instrument is the key to another world. He arrived in Taiwan ten years ago. Musically, this country is very rich. There is the music of the Aboriginal, Hakka, Fulao people, the Beiguan, Nanguan and Taiwanese opera. Arnaud has been involved in more than twenty pieces of modern improvisational dance, poetry festivals, and Taipei city cultural development concerts.
---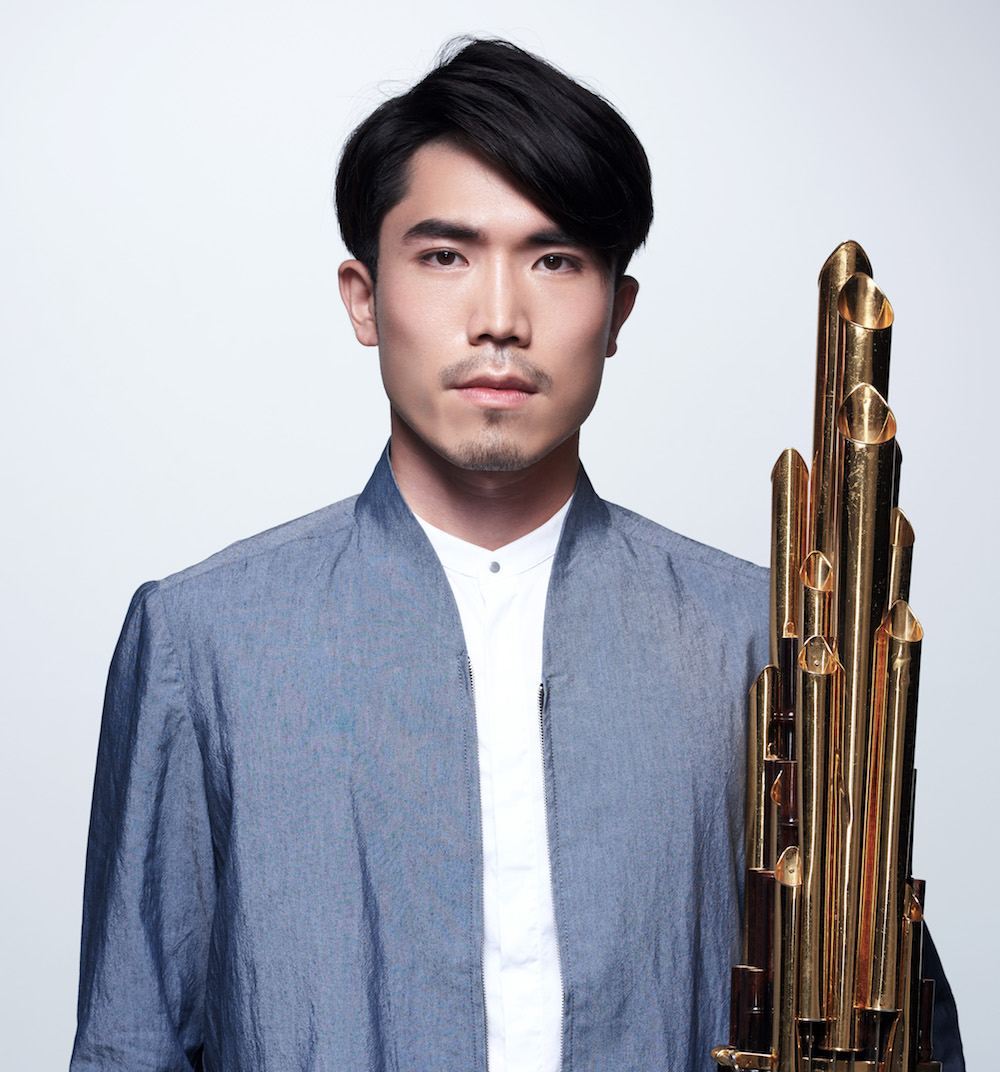 Jipo Yang
Jipo Yang was born 1988 in Yilan, Taiwan. He started to play Sheng at the age of 10, nurtured in the professional arts education of Taiwan. Concerning Yang's performance, he not only puts high emphasis on the aroma controlling of traditional pieces, also he contributes to expand the diverse possibilities towards performance of Sheng. In 2014, Jipo Yang has founded the art platform "A Root Yilan" based in his hometown, the main goal is to share unique perspective of life through performing arts and connect people together.
---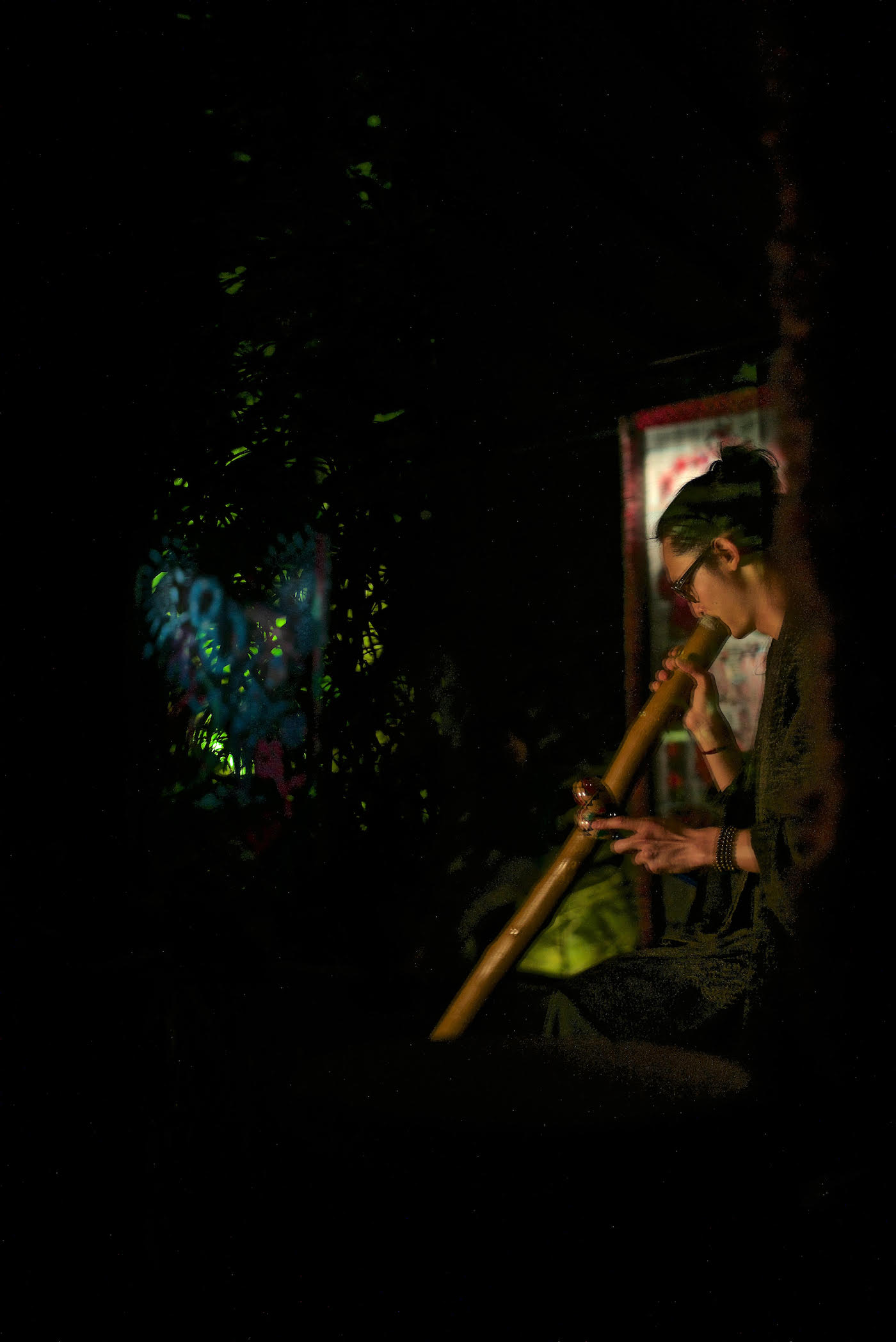 ET Chen
Born in Taipei , Taiwan . Musician, Artist , Explorer of the healing path . Didgeridoo is not merely and instrument, but a sacred vehicle to connect with the Nature Spirit, the dream world, and to transmit the very source of healing energy . ET's didgeridoo performance is akin to a native ritual. Through the medium of sound, we are able to travel to the deepest recesses of consciousness in order to heal, transform, and reconnect with ourselves. The invisible mandalas created through sound, are endowed with the rich and abundant vibrations of Mother Earth, and will lead us through a profound journey of healing and spiritual transformation.